Buying a kart
Where do I get an engine?
The engine is available through kart stores, at kart circuits or on the internet. You can usually even buy one from your local lawn mower garden centre! There are also several engine preparers, listed on this site, who will undertake the initial supply and preparation for you. Then, you literally bolt it on to a Cadet kart chassis, and away you go. Of course, from many of the stores or suppliers on this site you can also buy a complete kart, new or second hand, with or without engine.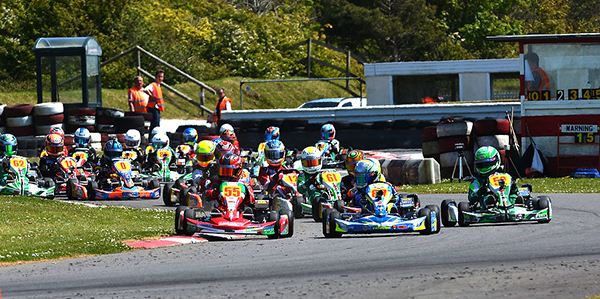 Buying advice
Visit your local kart circuit first of all, and speak to other parents using the Honda Cadet. You might find another parent just about to sell some kit, and maybe you can see it on the circuit, in action. There is always a good throughput of used equipment as young drivers move up to the next class, and trying some used equipment first might be a good thing before investing in more modern machinery. Your local kart circuit might have a shop, and if so, they could also have second-hand items for sale, or know of someone who has. They'll almost certainly be able to organise a new one for you. You can also, of course, search on the internet for new and second-hand karts and engines, but always try to ascertain the pedigree of the item and, if possible, see it in action at a circuit before parting with your hard-earned cash. As a general rule it is unwise to buy a used kart or engine from a market-type website, or at least not without a thorough inspection from someone well-versed in these vehicles, or better still to see it in action on a circuit.