Dads and Lads
Dads and Lads racing
Let's start by saying that karting isn't an exclusively male environment, there are plenty of mums involved, and more and more girls are now taking on driving duties. Dad and Lad is just an expression used to classify "home-run" race teams, as distinct from the more glamorous and expensive-looking professional race teams.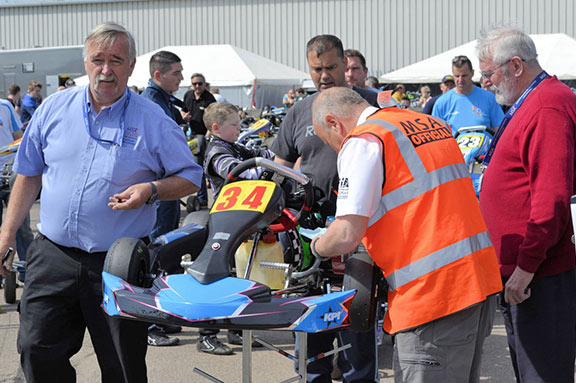 Officials check the kart
With a little bit of knowledge it is quite easy to start as a "privateer" outfit. Cadet karts are quite small and will fit in many hatchbacks or estate cars once the wheels are removed. Alternatively a van makes the job a lot easier, and can double as overnight accommodation if you are away for a long weekend of karting.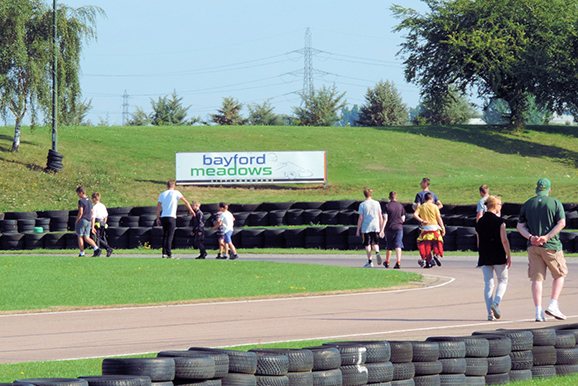 The day often starts with a track walk
Karting is every bit a family sport and there is great fun to be had on a weekend of racing. There are jobs for everyone, and making the tea or polishing the bodywork is every bit as important as changing the wheels or adjusting the gearing!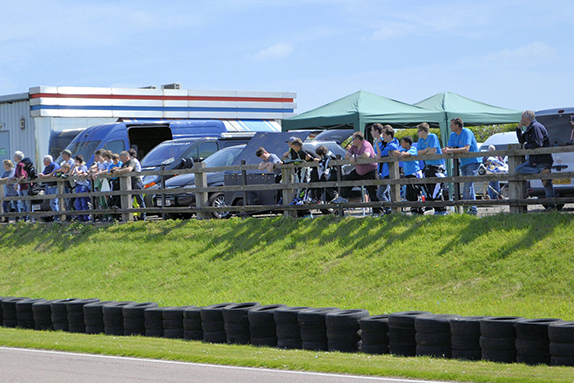 Nervous parents watch the action
The Honda engine particularly lends itself to this easy-access sport, as it is practically maintenance free, and for the novice mechanic/dad there is always plenty of helpful advice to be had from similar family-run outfits up and down the pit lane. And while not everyone will have the talent of a Lewis Hamilton, or indeed the desire to go for the very pinnacle of racing, it cannot be denied that, in his early days, he was run by his father Tony, working out the back of the family Vauxhall.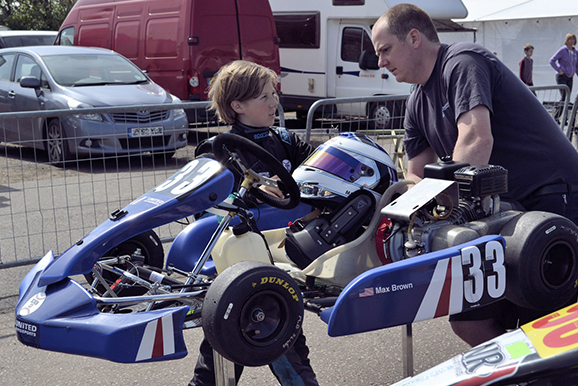 Tech talk
Karting is a great sport, and the adventures had and lessons learned on a race weekend are every bit as important and valuable as anything to be found on an exploring holiday or an intensive week in the classroom.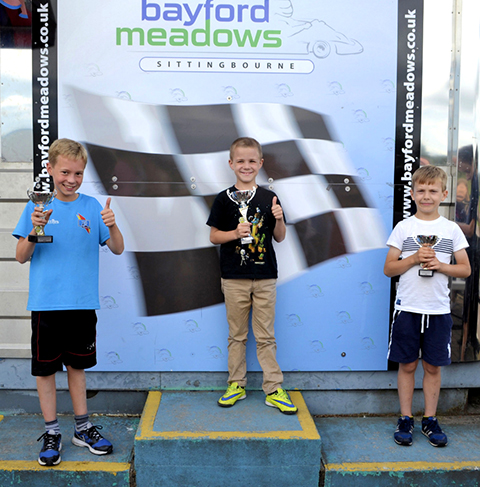 Smiling faces tell the story
Your young driver will learn basic engineering rudiments, which will be useful to them throughout life; driving skills too will offer a greater insight into vehicle handling and control. Perhaps the greatest benefit of going karting is the life skills that are learned during a racing weekend. Your driver will have to interact with other young folk of about the same age, but also with authority figures, other dads and the officials of the meeting. They will learn to become resolute in defeat and magnanimous in victory, and take both in their stride. Being organised, getting kit prepared and being in the right place at the right time. But perhaps most importantly, spending time with their folks, interacting with them and not sitting in front of a computer or gaming device.